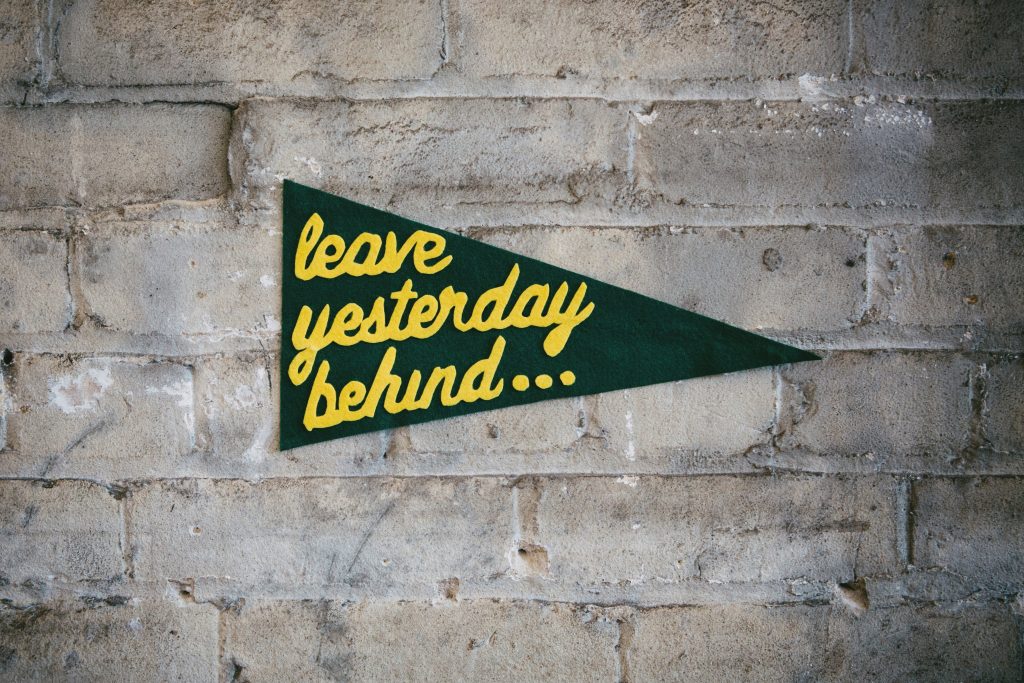 What Do You Expect
Has someone ever said to you "well what did you expect", or "what did you think was going to happen"? Usually these statements are heard when something negative occured. There are probably countless times throughout your life you have heard these spoken by someone observing what happened either to you or to someone else. You may have even told someone this yourself.
A decision was made to go forward with something questionable which turned out wrong or bad, and then you say to yourself, "I knew that would happen", "what did I expect". Obviously you were expecting something completely different. Truthfully you were questioning moving forward and you were already thinking a negative outcome could happen, but hoping it wouldn't. You honestly had a lower expectation of results.
Even now thinking back on raising my children I wonder how many times I said, "What did you expect"?. It's funny to think of how many things if done a certain way, the right way, you know what to expect. Then there are those times you take an easier way, a short cut, and it doesn't work, and inwardly you didn't expect it to but you were hoping.
The actual definition of the word "expect" means you are considering the outcome with certainty behind it. You may even be anticipating or looking forward to the occurrences that are about to happen because you expect what will happen.
Now let me ask this, what do you expect from God? Do you expect Him to be faithful ? Do you expect Him to do what He says or are you just inwardly hoping? Yet, how many times throughout the Bible and through our lives have we seen God do exactly what He said He would? As a Pastor when people have asked for prayer, we pray and it happens according to our prayers and people seem surprised. The reason for this is they honestly were not expecting any result from the prayer offered.
I mean think with me here, "What Do We Expect"?. Did we get what we expected? You are wanting God to do various things and you were truly hoping, but it didn't happen, you were sort of expecting it wouldn't. You had wrong expectations of the Lord. You were not expecting the Lord to do what He said He would. Look at the following story from scripture.
Matt 8:5-13
5 When Jesus had entered Capernaum, a centurion came to him, asking for help. 6 "Lord," he said, "my servant lies at home paralyzed and in terrible suffering." 7 Jesus said to him, "I will go and heal him." 8 The centurion replied, "Lord, I do not deserve to have you come under my roof. But just say the word, and my servant will be healed. 9 For I myself am a man under authority, with soldiers under me. I tell this one, 'Go,' and he goes; and that one, 'Come,' and he comes. I say to my servant, 'Do this,' and he does it." 10 When Jesus heard this, he was astonished and said to those following him, "I tell you the truth, I have not found anyone in Israel with such great faith.." …….13 Then Jesus said to the centurion, "Go! It will be done just as you believed it would." And his servant was healed at that very hour. NIV
I am sure you have heard sermons on this story. It reveals the power of His Word, what the centurion believed about Jesus. However, what I want to point out here is where the centurion put his expectations. He expected when Jesus spoke the word of healing it would work. Jesus even states "it will be done just as you believed it would". Jesus agreed with what the centurion was expecting. The soldier didn't demand Jesus heal his servant but instead revealed what he expected would happen and how it would happen, and it did.
We just went through the year 2020 where not a whole lot happened on the entire earth. It was called a pandemic, where no one was allowed to do anything. Even the church was declared non essential, only essential commerce was allowed to stay open. (Just a side note, amazing how liquor stores were seen as essential) So much happened or really didn't happen and pretty much everyone knew what to expect. This chipped away at our expectations, getting us to lower them.
Then things slowly began to lift, you ventured out to the store wearing your mask and making sure you didn't come too close to anyone and not touching anything including doors unless absolutely necessary. Whenever you made your way out, you took your hand sanitizer and made sure to kill any germ that came came near you. As more and more restrictions were lifted, enabling us to do more and engage in more things outside of being locked in our homes, we learned to expect a little more. Then things opened up, no more face masks! We are even spending time in gatherings, and dare I say shaking hands instead of touching elbows or fist bumps and yes even hugging people!
In painting this picture I am trying to get you to see how our expectations work. So I want to come back to the question, what are you expecting from God? Did your expectations go down or up? What do you think He will do?
Here is an amazing fact, God did not change one bit through 2020. We need to be willing to evaluate our expectations of Him and make sure our expectations were not lowered. We need to expect the same and more every year no matter what happens. In fact let's look at where we can raise our expectations of Him for this year.
What does scripture teach us? Read the following scripture and the various words used in the different translations as they describe how we should view Him.
Eph 3:20
20 Now to him who is able to do immeasurably more than all we ask or imagine, according to his power that is at work within us NIV
20 Now to Him who is able to do exceedingly abundantly above all that we ask or think, according to the power that works in us, NKJV
20 Now to Him Who, by (in consequence of) the [action of His] power that is at work within us, is able to [carry out His purpose and] do superabundantly, far over and above all that we [dare] ask or think [infinitely beyond our highest prayers, desires, thoughts, hopes, or dreams] —AMP
20 Now glory be to God, who by his mighty power at work within us is able to do far more than we would ever dare to ask or even dream of-infinitely beyond our highest prayers, desires, thoughts, or hopes. TLB
20 Never doubt God's mighty power to work in you and accomplish all this. He will achieve infinitely more than your greatest request, your most unbelievable dream, and exceed your wildest imagination![a] He will outdo them all, for his miraculous power constantly energizes you. TPT
Now let's take a look at God.
We know God expects us to believe Him and I mean believe what He says. As I stated before we know He is faithful. We know He is always honest and only speaks the absolute truth. He is always willing to forgive. He is always loving you, and brings you life and life abundantly. We know He is always bringing light so that we may see the truth. We know He is able to save anyone, anywhere, anytime. He is the one who strengthens us and He gives us rest. He stands with us, beside us, protects our back, and lives inside of us. We know He causes our growth. He is our vindicator. He is our righteousness. He gives the increase. We know He wants to be with us always, and He is a good, good Father to us. He is always for us, never ever against us.
This list could go on and on and I do not know if you could come to an actual end with the list. We know the truth about who He is. So here is the question again, What Do You Expect From Him? He who did not spare His own Son but joyfully, willingly gave Him up for us so that we can expect Him to be everything He said He would be for us.
Rom 8:32
32 For God has proved his love by giving us his greatest treasure, the gift of his Son. And since God freely offered him up as the sacrifice for us all,[a] he certainly won't withhold from us anything else he has to give.
32 Since he did not spare even his own Son but gave him up for us all, won't he also give us everything else? NLT
32 He who did not withhold or spare [even] His own Son but gave Him up for us all, will He not also with Him freely and graciously give us all [other] things? AMP
32 He who did not spare His own Son, but delivered Him up for us all, how shall He not with Him also freely give us all things? NKJV
32 He who did not spare his own Son, but gave him up for us all — how will he not also, along with him, graciously give us all things? NIV
What Do You Expect From Him!!!
Matt 7:9-12
9 "Which of you, if his son asks for bread, will give him a stone? 10 Or if he asks for a fish, will give him a snake? 11 If you, then, though you are evil, know how to give good gifts to your children, how much more will your Father in heaven give good gifts to those who ask him! NIV
how much more will your Father Who is in heaven [perfect as He is] give good and advantageous things to those who keep on asking Him! AMP
won't your Father in heaven even more certainly give good gifts to those who ask him for them? TLB
how much more ready is your heavenly Father to give wonderful gifts[b] to those who ask him?" TPT
What Do You Expect From Him!!!
Galatians 6:7‭-‬10
Make no mistake about it, God will never be mocked! For what you plant will always be the very thing you harvest. The harvest you reap reveals the seed that was planted. If you plant the corrupt seeds of self-life into this natural realm, you can expect to experience a harvest of corruption. If you plant the good seeds of Spirit-life you will reap the beautiful fruits that grow from the everlasting life of the Spirit. And don't allow yourselves to be weary or disheartened in planting good seeds, for the season of reaping the wonderful harvest you've planted is coming! Take advantage of every opportunity to be a blessing to others, especially to our brothers and sisters in the family of faith! TPT
Let's look at our expectations and properly evaluate them and if they need raising then let's raise them. It doesn't matter where you are with the Lord right now, I believe there is always room to raise your expectations of what Jesus Christ can and will do for you today, right now. Do you expect to reap the right fruit if you sow the right seeds of a Spiritual life? Let us go out and raise our expectations and plant the seeds of His Spirit expecting to see the spiritual fruit He promises.